Adams County Health Department

Background
In October 2021, the Adams County Board of Commissioners made the decision to end the partnership with Tri-County Health Department and create a new health department focusing on the specific needs of the nearly 520,000 residents and businesses in Adams County.  
Adams County must work to have a local health department in place by Jan. 1, 2023.
Public Health promotes and protects the health of people
and the communities where they live, learn, work, and play.
The anticipated programs and services that will be provided by the new Adams County Health Department are taking shape. This graphic illustrates planned services as they relate to Colorado State Statute, the Core Public Health Services Rule, and other public health frameworks. Please note this is not a final or complete list as our planning team is still awaiting some information about additional grants and other funding sources.
What are the requirements of a health department?
Colorado State Statute requires Colorado Counties to have a local health department in place and specifies a number of requirements for the health department, its Board, and the Public Health Director. While the State of Colorado provides certain provisions and requirements for a local health department, each county may consider how to best meet the unique public health needs of their communities. The Colorado State Board of Health adopted Colorado's Core Public Health Services framework, April 17, 2019 into the Code Colorado Regulations (CCR; 6 CCR 1014-7 Core Public Health Services), the official publication of Colorado's state administrative rules. This framework went into effect Jan. 1, 2020. View Code Colorado regulations.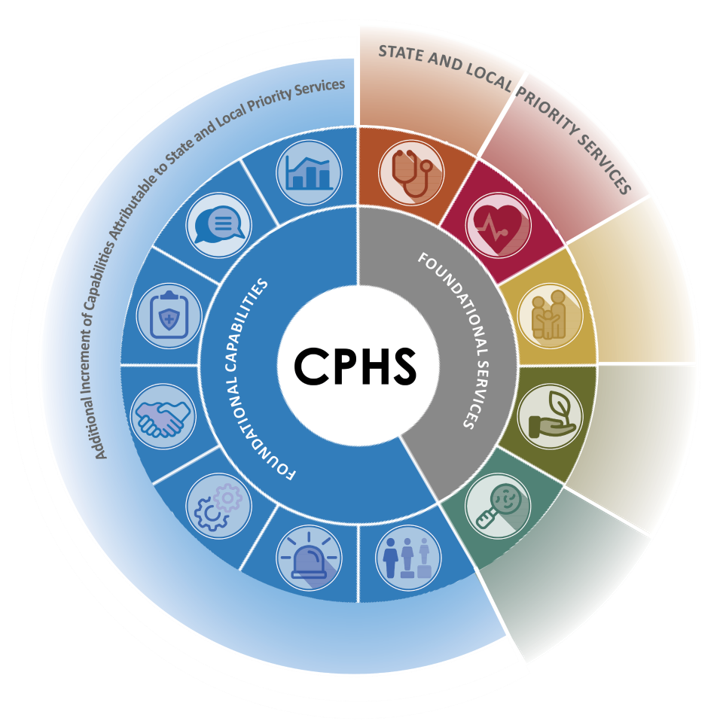 Igniting Change Together: A Road Map for the New Adams County Health Department (ACHD)
Adams County's vision for its new health department is guided by public health industry best practices and by a vision for having the social determinants of health and equity as a foundation to our health department's structure and activities. The new ACHD aims to deliver programs and services to enhance the conditions in which people are born, grow, live, work, and age.  
In 2022, our initial transition is focused on immediate efforts to ensure delivery of high-quality public health services to residents and businesses of Adams County starting Jan. 1, 2023. We are collaborating closely with Tri-County Health Department and other partners on this transition. As we build the new ACHD, we will work with both internal and external stakeholders to identify priorities and opportunities for collaboration.
Health Department News