In 1902, voters approved creation of Adams County which, prior to that time, had been part of an enormous Arapahoe County. The county was named after Alva Adams, a popular former governor who was in office at the time of this election.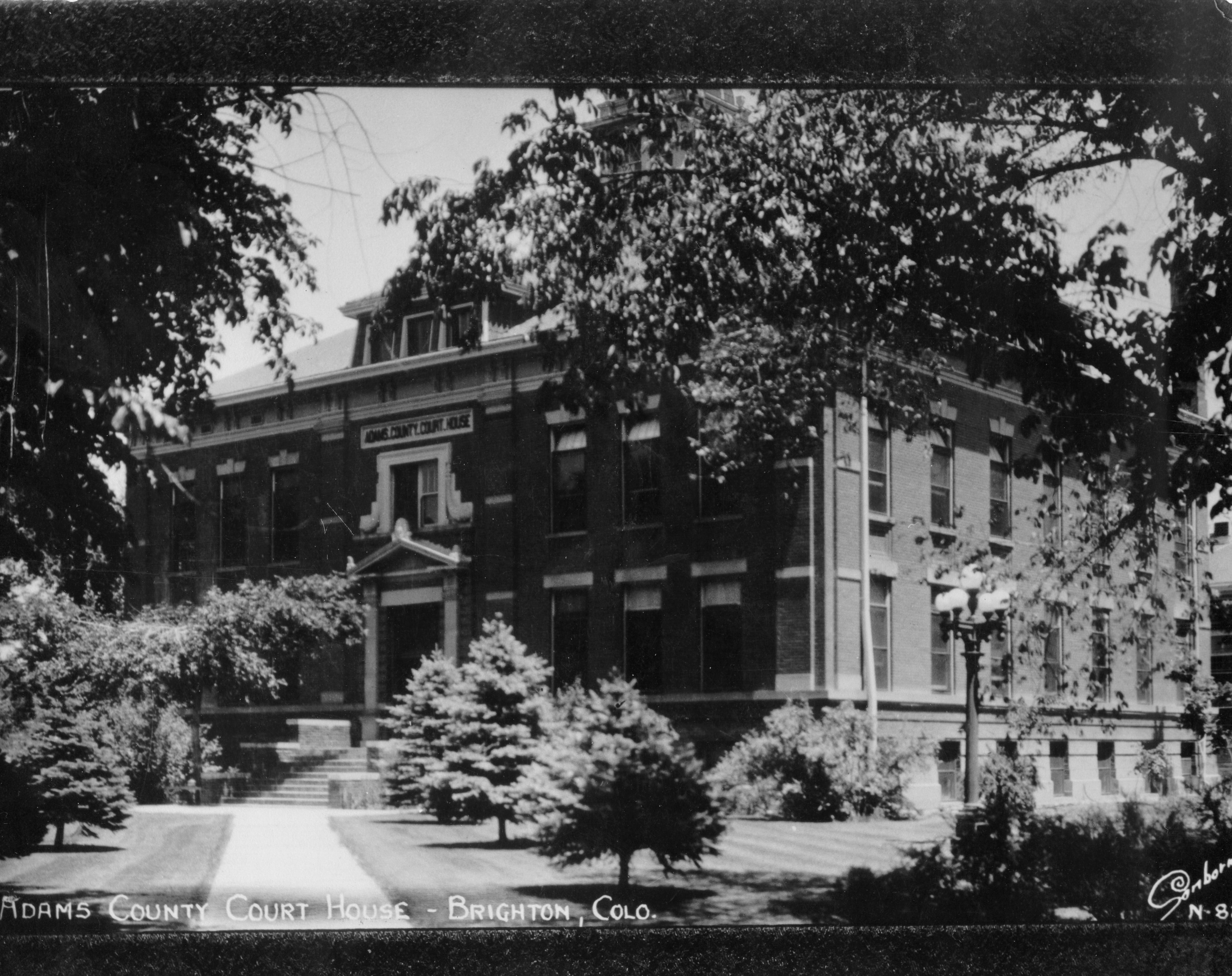 In an election held November 8, 1904, Brighton was chosen as the permanent county seat and, as was befitting a new and prosperous county, a new courthouse was built at 4th and Bridge Street in 1906. That building still stands as the Brighton City Hall.

The first meeting of the Adams County Board of Commissioners was held Dec. 4, 1902, in Brighton.  The first three commissioners of Adams County were Fred P. Watts, who was a former Arapahoe County Commissioner from the Brighton district, and John Benbow and Wilson R. Smith, both appointed by then governor of Colorado, James B. Orman.  Smith served as county commissioner for only one month before resigning; he was replaced by Edward Fitzpatrick.

During this meeting the commissioners accepted Governor Orman's appointments for county officials:  Christopher E. Lunney, county clerk; Charles R. Cook, assessor; George M. Griffin, treasurer; Martin R. Bromley, sheriff; Rice Means, county judge; and Martin I. Dowling, surveyor.