Project Overview
Adams County plans to reconstruct W 70th Avenue and Zuni Street from Federal Boulevard to W 68th Avenue. The overall objective of this project is to improve roadway safety, multimodal facilities, build an innovative and sustainable corridor, improve the drainage system to create a better environment that will support community growth and economic development. The project length is approximately 0.65 center lane miles.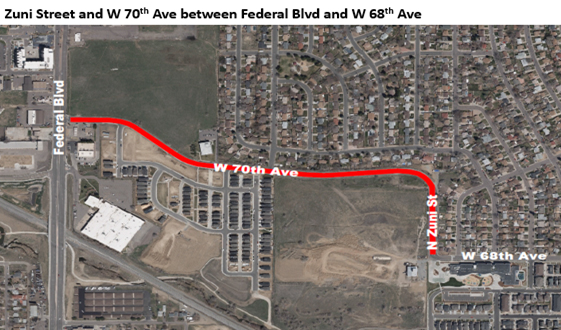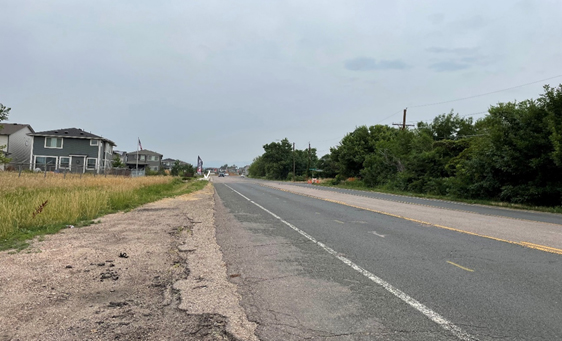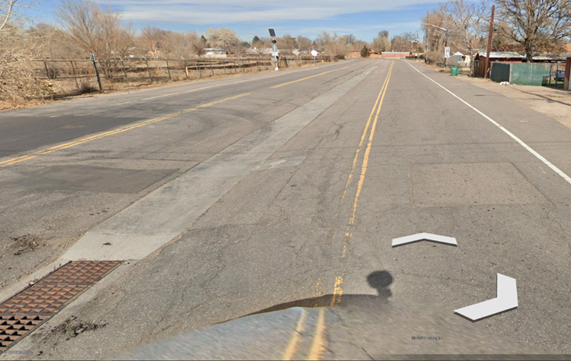 Project Schedule
May 2021 to April 2023 - Design Phase
All dates below are estimated and are subject to change.
30% Design Completion – January 2022
60% Design Completion – August 2022
100% Design Completion – April 2023
ROW Acquisition Process – July 2022 – March 2023
Anticipated Bidding and Construction – June 2023
Public Meetings
There will be three virtual public meetings with the following estimated dates:
Public Meeting #1 – Oct. 12-27, 2021
Public Meeting #2 – May 25-June 14, 2022
Public Meeting #3 – January 2023
Contact Information
For project specific information or to share questions or concerns please contact:
Jennifer Shi, Project Manager, 720.523.6875 or Email