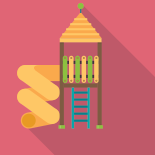 The CDBG program is funded by the U.S. Department of Housing and Urban Development (HUD), and was created to improve the physical, economic and social conditions for low to moderate income populations.
Currently, only designated local governmental agencies, known collectively as the Urban County, are eligible to apply for Adams County CDBG funding. Urban County members include the cities of Brighton, Northglenn, Federal Heights, the Town of Bennett, and unincorporated Adams County.
Eligible projects include:
Infrastructure;

Public facility improvements;

Housing rehabilitation; and

Public services.
Any project or program funded with CDBG funds must meet specific eligibility criteria per HUD regulations (24 CFR part 570), address local priorities and objectives as outlined in the 2020-2024 Consolidated Plan, and meet a national objective of the program as prescribed by HUD. These national objectives include:
 Benefit low to moderate income persons;

 Prevent or eliminate slum and blight conditions; or

 Address an urgent community need.
For more information about our Minor Home Repair program, please click here.
Please click here to learn more about eligibility for Adams County's CDBG funds, as well as HUD's CDBG requirements.