Purpose Statement
To significantly enhance quality of life, enrich communities & INSPIRE
---
Riverdale Regional Park Master Plan
The Adams County Parks & Open Space Department and a consultant team led by Design Workshop are working together to update the Riverdale Regional Park Master Plan. The park serves as a respite for people, contains an abundance of wildlife, provides a variety of recreational opportunities, and houses the Adams County Fairgrounds, Adams County Museum, and two 18-hole golf courses. Today, Adams County is trying to meet and balance the needs of the Regional Park clientele and visitors while looking to the future. A comprehensive master plan will ensure stewardship of natural resources, meet recreational demands of a growing regional population, as well as study the continued marketability and financial viability of the improvements to the regional facility.
For this project, it's critical that we get community input throughout the process, so we are asking for citizens and stakeholders to share their feedback and suggestions via email. Please check back often for updated materials.
Review the preferred concepts for the Riverdale Regional Park Master Plan: 
Review items from the April 4 Open House:
Policies and Fees
The Riverdale Regional Park has several policies for their facilities. There are many options for different sized and priced facilities to choose from. View the facilities and policies information: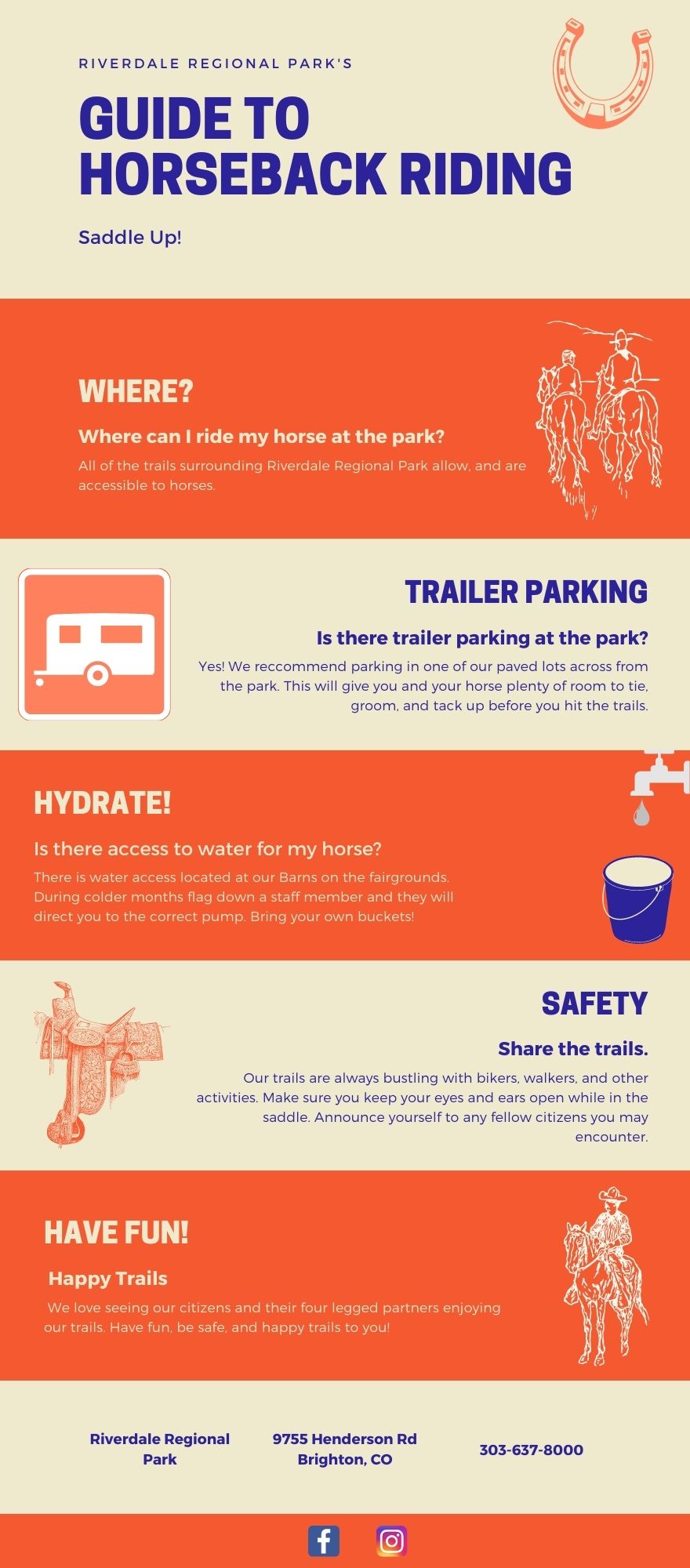 All trails at Riverdale Regional Park are horse friendly! Here are answers to some of our most frequently asked questions.
(Click to enlarge.)