Goal
The goal of Code Compliance is to maintain and improve the safety and beauty of Adams County. To accomplish this, the Adams County Board of Commissioners enacts ordinances and regulations to address issues that may be detrimental to the health, safety, economy and general welfare of citizens. Code Compliance enforces these ordinances and regulations to control the use of all zoned properties in unincorporated Adams County.
Neighborhood Services – Code Compliance
Adams County's Department of Community Safety & Well-Being continues to be mindful of our residents and the new challenges we face as the result of COVID-19. Code Compliance is certainly one aspect of our service that is vital in supporting our community. Being sensitive and attempting to balance the needs of the community, Code Compliance will continue to provide the service that reflects the values of Adams County.
Code Compliance will be responding to your phone calls and/or messages between the hours of 7:30 a.m. to 5:30 p.m., Tuesday through Friday. Meetings with individual Code Compliance Officers are by appointment only.  If a meeting is desired, please leave a message at 720.523.6606, indicating the code officer's name, your contact information, and the associated property information, and the individual officer will return your call.
All violations related code compliance can be reported through SeeClickFix, by contacting Code Compliance at 720.523.6606, or by sending an email to [email protected]. Please note that all written correspondence is part of the public record and subject to the Colorado Open Records Act.
Report a Code Compliance Issue Using SeeClickFix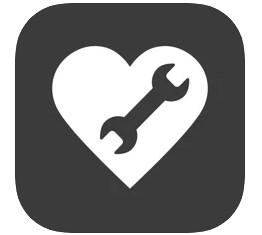 SeeClickFix is an application that allows residents to report non-emergency related issues to the county. Through SeeClickFix, you can report potential code compliance violations such as overgrown weeds, trash, junk, and inoperable vehicles- complete with location, details, and photos. Click here to report an issue, or download the SeeClickFix app for your iPhone or Android device.
Mediation Services
Adams County Neighborhood Services can also direct our residents to professional mediation services to help neighbors work through disputes. Community Mediation Concepts (CMC), a 501(c)(3) non-profit organization, will provide mediation and conflict resolution for Adams County.  CMC will mediate and facilitate situations involving community issues, neighbor-to-neighbor, business-to-neighborhood, court ordered, land-use, workplace, and other types of cases where people will benefit from talking with each other and resolving their disputes.
Cases for mediation will be referred at the discretion of Adams County Neighborhood Services. Pertinent information will be collected by our staff, and this information will be emailed to Community Mediation Concepts.
Community Mediation Concepts (CMC) will provide conflict resolution and mediation in the following way.
CMC will contact the parties involved, explain the benefits and value of mediation, and get their agreement to mediate.
One of CMC's professional mediators will schedule and conduct the mediation. CMC will provide a summary or agreement; a copy will go to the participants and to the referring agency, if requested.
CMC will survey each participant at the close of mediation to ensure quality mediations and overall process.  A summary of these survey results will be available.
CMC maintains a detailed and confidential tracking file in the event that there is needed follow-up.
CMC will provide orientation regarding the mediation program to the appropriate persons.
CMC will provide brochures and cards to be used in explaining the mediation program. 
If mediation is something you would like to consider as a first step in resolving a neighbor dispute or concerns over a compliance violation, please contact Neighborhood Services at 720.523.6606.  
Useful Links
Contact
Code Compliance
4430 South Adams County Parkway
First Floor, Suite W2000B
Brighton, CO 80601
Ph: 720.523.6800 | Fx: 720.523.6996