Dahlia Street Project Phase I
Project Overview
Adams County plans to improve Dahlia Street between SH 224 and I-76. The project consists of:
Widening/reconstructing to three lanes, add bicycle lanes on-street, install curb and gutter, sidewalks, and ADA ramps
Collaborate with CDOT to improve the intersection at SH 224 and Dahlia Street with an upgraded traffic signal
Improve drainage systems with a storm sewer trunk line from SH 224 to the Dahlia Outfall
Safety improvements
Install street lighting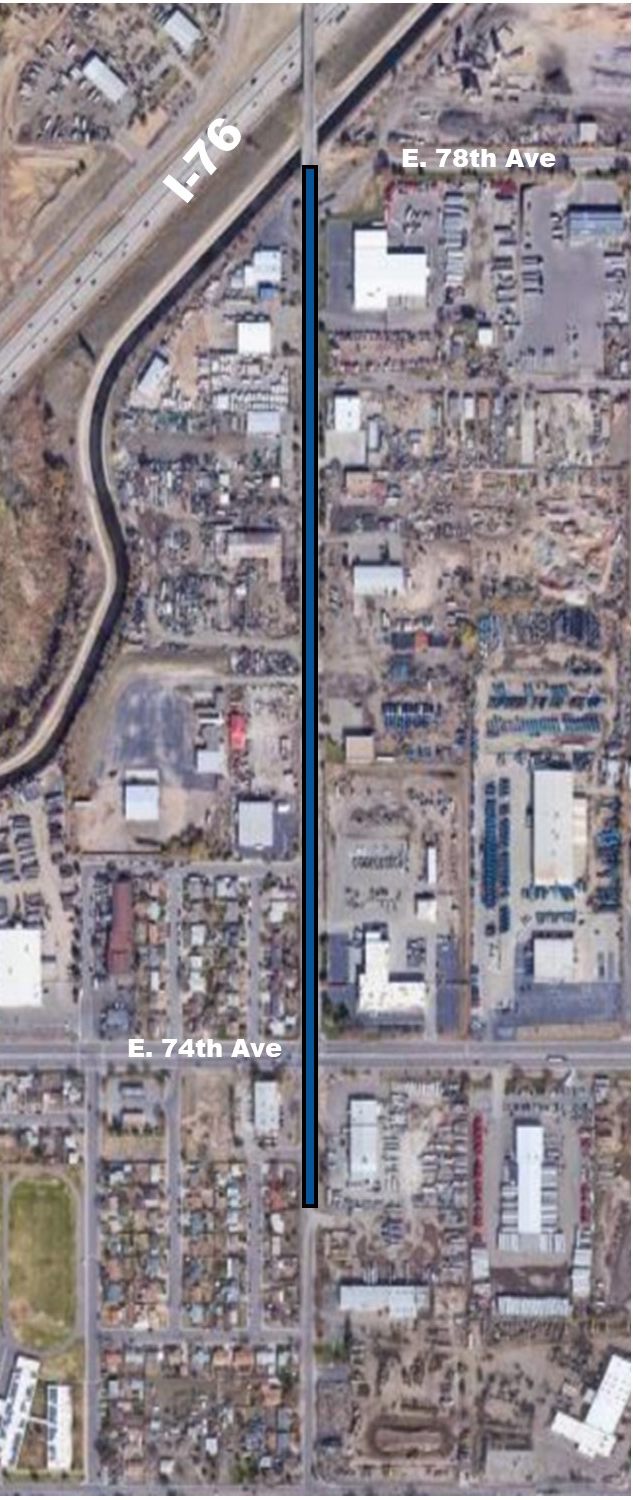 Project Update
Week of Sept. 4
Daytime working hours are 8 a.m. – 4:30 p.m. Tuesday through Thursday and 8 a.m. – 12:00pm Friday.  Please be prepared for night work and note the following traffic considerations:
77th Street closed at Dahlia Street. Flaggers present, sidewalk removal, and power connections occurring. Driveways will be left in place until work reaches the specific area.
Please use detour from north 77th to 78th, local access only. Happy Labor Day!
Contact Information
Adams County Public Works
Jennifer Shi, Project Manager
720.523.6875