Important Information
Title Fraud is becoming more common. Here are some tips to help prevent it and protect yourself:
Make sure you get a bill of sale (can be found for free online)
Ensure the title is singed in front of you and not already signed by someone else
Ask for a photo ID of the vehicle's seller and match it with the bill of sale AND title
Verify the vehicle's VIN to ensure it isn't stolen
Adams County Motor Vehicle offices are serving walk-in customers in all offices however, the following options are also available to complete your transaction(s).
Please review the following options, available to complete your transaction(s):
Information for companies and dealers, including scheduling appointments, drop sheets, and more is available here.
Have questions about Senate Bill SB21-249 Keep Colorado Wild Pass? Learn more here.
Video Tutorials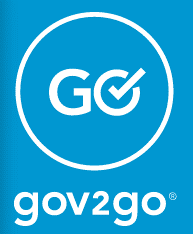 Did you know? There is an app for renewing your registration? It's called Gov2GO. Visit colorado.gov/gov2go for more information.
The Adams County Motor Vehicle office is committed to providing the most current information about vehicle licensing, registration, services, regulations, and programs to its residents. For this reason, the following information relating to vehicles has been provided for your convenience. Click the image below for more information.
Learn more about escrow accounts. 
Motor Vehicle Locations
See below for map of locations and contact information.
Contact Information by Location
Office Lobby Hours (except Bennett): 7 a.m. – 4:30 p.m., Tuesday - Friday, except holidays.

Bennett Lobby Hours: 7 a.m. - noon and 1-4:30 p.m.


Brighton (Main Office)
Adams County Government Center
4430 S. Adams County Pkwy., Suite E2001
Brighton, CO 80601
Ph: 720.523.6010
Fx: 720.523.6011

Aurora
3449 Chambers Rd
Aurora, CO 80011

Bennett
355 S. First Street
Bennett, CO 80102

Commerce City
7190 Colorado Blvd.
Commerce City, CO 80022
General Public Lobby, Suite #100
Commercial and Dealer Hub, Suite #150
Dealer and Company Information

North Pecos
12200 Pecos St.
Westminster, CO 80234

Westminster
8452 Federal Blvd.
Westminster, CO 80031

Contact
Adams County Motor Vehicle Office
Fx: 720.523.6011
Lobby Hours (except Bennett):
7 a.m. – 4:30 p.m., Tuesday - Friday
Bennett Lobby Hours:
7 a.m. - noon and 1-4:30 p.m., Tuesday-Friday
Except Holidays