Posted on: January 12, 2021
Adams County marked the commencement of new terms for four elected officials in a  on Tuesday, Jan. 12.
The following elected officials took the oath of office to begin new four-year terms:
Eva J. Henry, County Commissioner, District 1
Charles "Chaz" Tedesco, County Commissioner, District 2
Lynn Baca, County Commissioner, District 5
Brian Mason, District Attorney, 17th Judicial District
Commissioners Henry and Tedesco were re-elected to serve their final four-year terms while Commissioner Baca is new to the Board.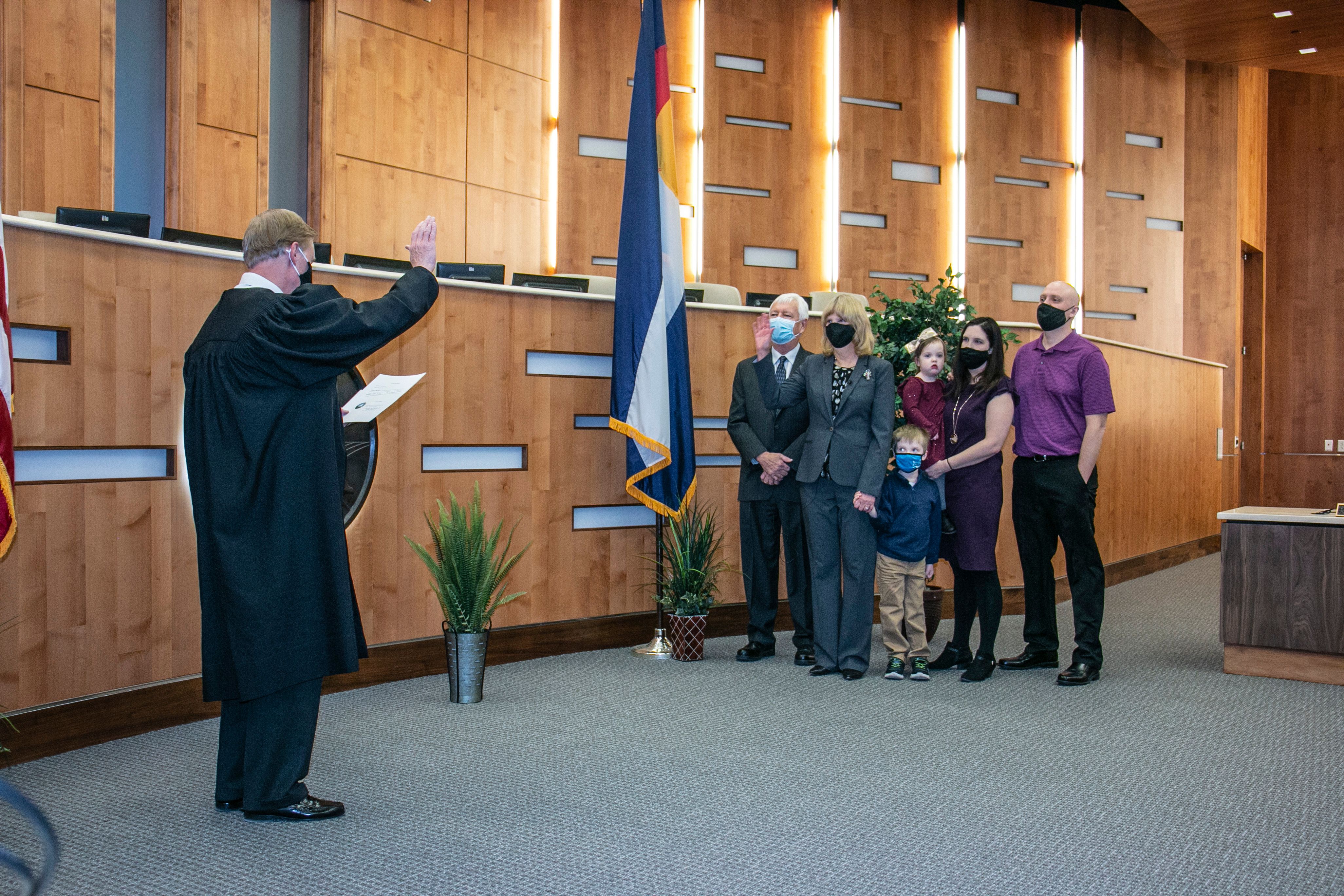 "I'm humbled to serve my third and final term as an Adams County Commissioner," said Henry. "We have challenges ahead of us, but together we can lead by example, help our neighbors, and bring Adams County's economy back to the fastest-growing economy in the nation."
"We've all come to admire and respect the county we live in, and it is my privilege to have done my due diligence and have brought change to Adams County which I will continue to do as I serve my final term as a commissioner," said Tedesco.
"Together we have turned a page in history in Adams County," said Baca. "It is an honor to be sworn in as the first Latina Asian Pacific Islander on the Board of County Commissioners."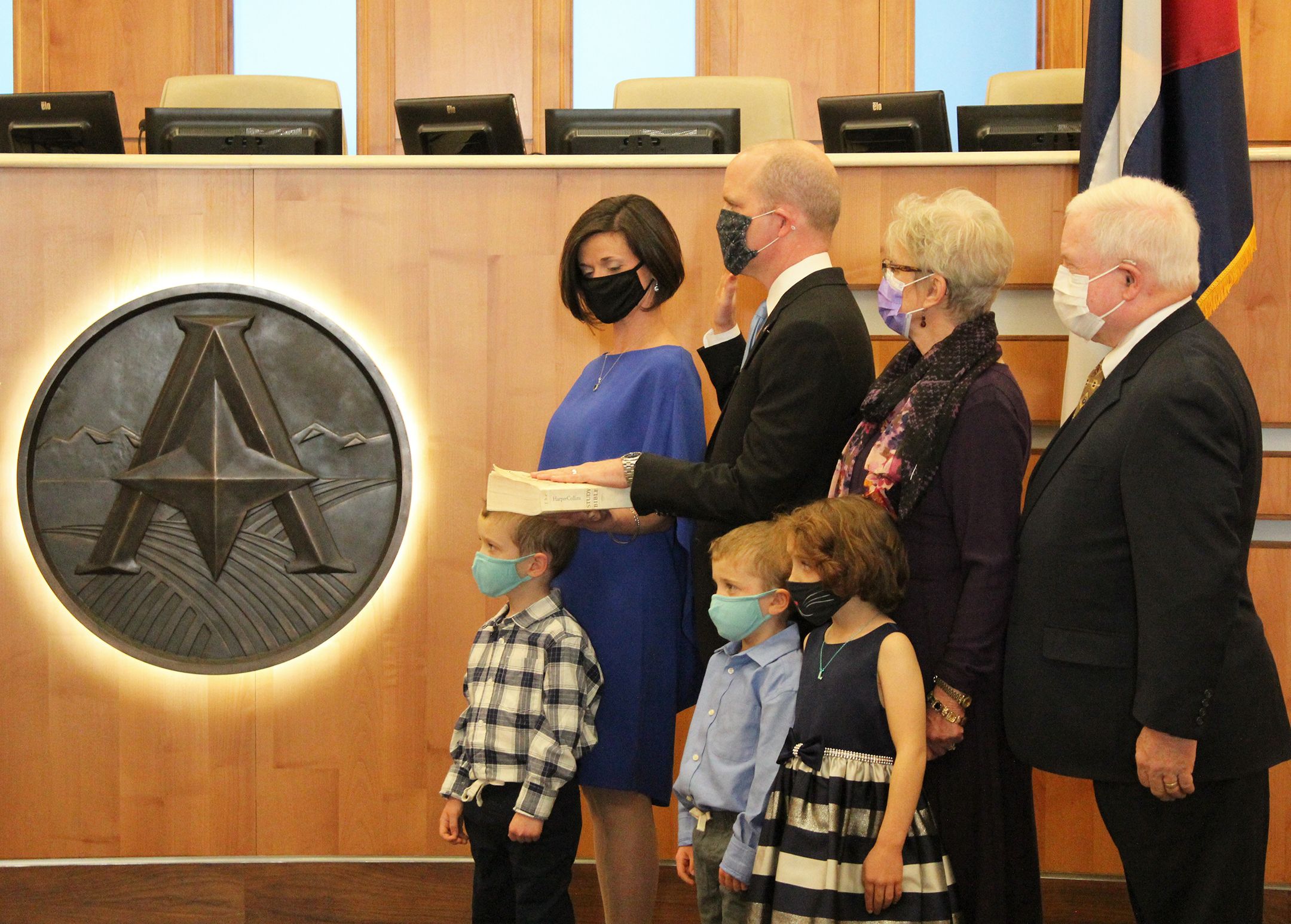 DA Mason stated the principles that will guide the District Attorney's Office throughout his term, which includes integrity, justice, public safety, the search for truth, fairness, empathy, courage, and the rule of law. "Today we set a new direction, one of protecting the community and making the criminal justice system better," he said.
Watch the virtual 2021 Adams County Inauguration Ceremony here.
---