Posted on: April 18, 2017
Clear Creek runs approximately seven miles through southwest Adams County from Sheridan Blvd. to the South Platte River Confluence. Adams County currently owns approximately 178 acres of open space adjacent to Clear Creek. A regional trail and several trail access points have been developed through this corridor, but currently few other amenities are located along the corridor.  The Clear Creek Corridor Plan will provide a basis for future improvement projects that will provide a variety of recreational amenities while protecting and enhancing the natural systems in the Clear Creek corridor. The goals of the plan include improving safety, making trail connections to surrounding neighborhoods and new transit areas, providing amenities that are lacking in the surrounding neighborhoods, improving habitat and ecological systems, and identifying locations for bank stabilization and restoration projects.  
Join us at the following events to learn more about the Clear Creek Master Plan:
​Fly Kites With Us at Rotella Park - April 27, 4:30-6:30 p.m.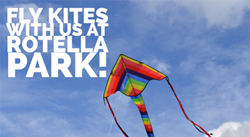 Adams County is preparing a master plan for the Clear Creek Corridor to identify potential for recreation and habitat improvements. Join us on Thursday, April 20, 4:30-6:30 p.m. at Rotella Park (1824 Coronado Pkwy. South, Thornton) to fly kites and review the master plan details. To learn more, visit https://www.adcogov.org/ccplan or contact [email protected].
Breakfast Open House - April 22, 9-11 a.m.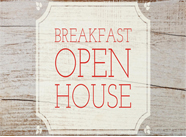 Join the Parks & Open Space Department for a Breakfast Open House on Saturday, April 22, 9-11 a.m. at Carl Park Community Center (5401 Meade St., Denver) to review the first draft of the Clear Creek Corridor Master Plan. To learn more, visit https://www.adcogov.org/ccplan or contact [email protected].
---